Liuyi has specialized in manufacturing electrophoresis instruments for more than 50
years with our own processional technical team and R&D center. We have reliable
and complete production line from design to inspection, and warehouse, as well as
marketing support. Our main products are Electrophoresis Cell (tank/chamber),
Electrophoresis Power Supply, Blu LED Transilluminator, UV Transilluminator,
Gel Image &Analysis System etc..According to your requirements, we can provide
customized service for you.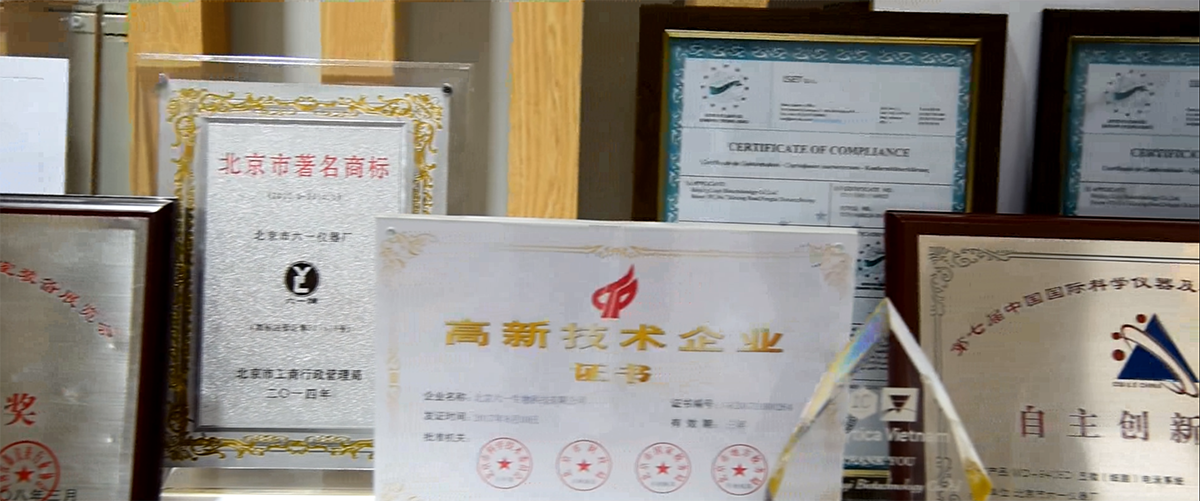 Liuyi has been awarded variety certificates and enterprise qualifications along with its high
reputation in industry. We are ISO 9001 & ISO 13485 cerfified company and some of our
products have CE certificates.Since 2003, Liuyi as the only medical device manufacturer in
Beijing medical industry has been awarded as "PROMISE-KEEPING ENTERPISE" by Beijing
Administration for Industry and Commerce.
In 2008, Liuyi is honored as the famous trademark of Beijing. Our trademark is under the protection of Madrid Protocol in 7 countries including the United States, the United Kingdom, Japan, South
Korea, Singapore, Greece, and Zambia in 2005, as well we have registered our trademark in India and Vietnam.
Based on life science and biotechnology industry, with excellent reputation, we offer reliable quality products and good service to our customers in China and overseas. We are the key supplier for the
government purchase projects, and we have nearly 2000 dealers in China. Our products have been exported to more than ten countries including America, Brazil, Mexico, India, Africa. Chile, Singapore etc.. We are dedicated to offering our products throughout the world.
Contact us for more information